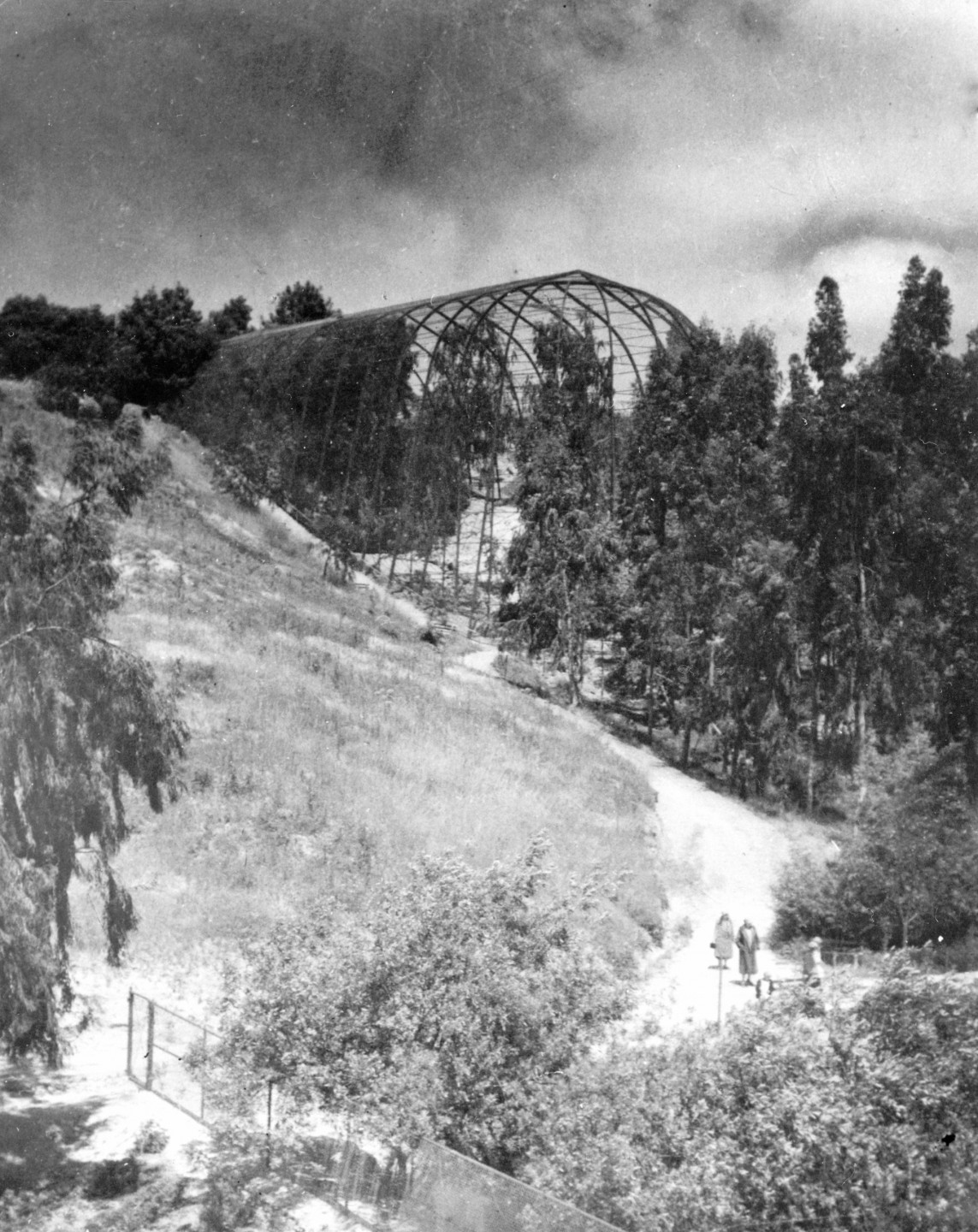 Additions to the Zoo
In September 1923, the Scripps Flight Cage for shore and wading birds was completed, funded by Zoo friend Ellen Browning Scripps. It was the largest aviary in the world at the time—95 feet high and 115 feet long. It still stands at the Zoo today.
Elmo the leopard also arrived in 1923, and would help to build a lasting family dynasty of leopards at the Zoo—although most of the time he could be found draped across his favorite branch, lounging in the sun.