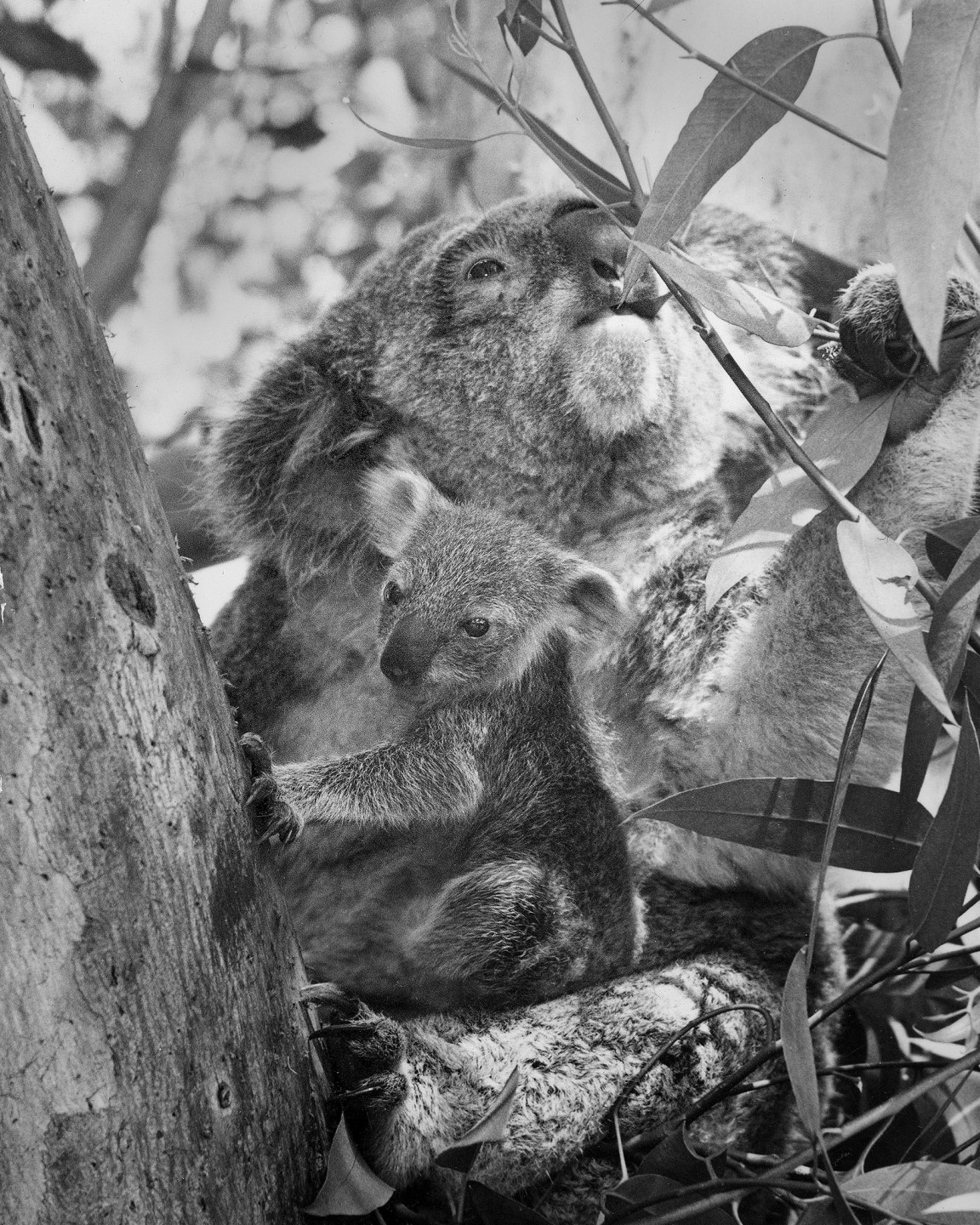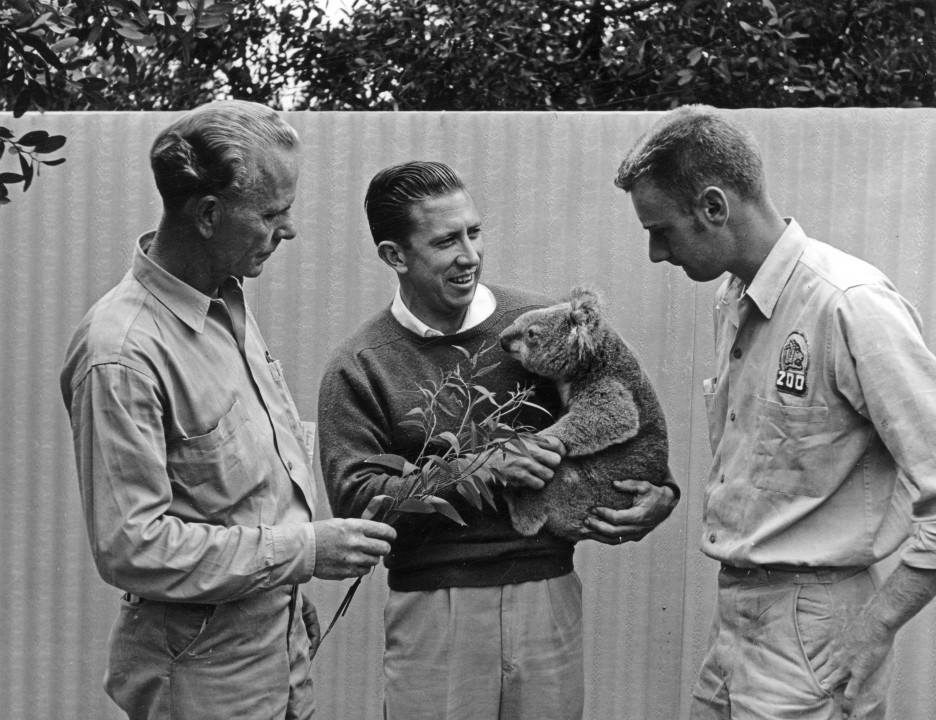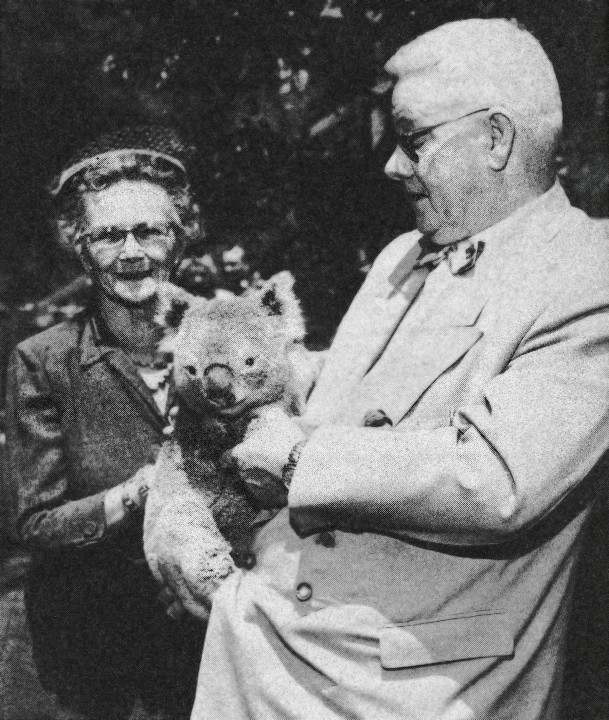 Surprise! Hello, Joey
In 1959, three new koalas came to the San Diego Zoo, with the hope of establishing a breeding colony. Sir Edward Hallstrom of Sydney, Australia, president of Taronga Park Zoological Trust, arranged for the permits with the Australian government. Sir Edward (left, with Belle Benchley) and keeper Neil Jeffery from the Taronga Zoo (center in photo above, discussing koala care with San Diego Zoo keepers Olin brown on the left and James Baker) brought the koalas to San Diego. The three marsupials, two females and a male, were presented to Dr. Schroeder, who had set up a special koala exhibit planted with eucalyptus trees especially for them.
Only a few months later, the Zoo experienced a significant "first": the first koala birth in North America. Of course, it was a little quick to have all taken place in San Diego—it turned out that the female joey, who was named Matilda (far left), was a stowaway. She was already in her mother Sara's pouch when they left Australia. Matilda was still just so small at that point that no one knew she was there, until she was ready to come out and say hello!