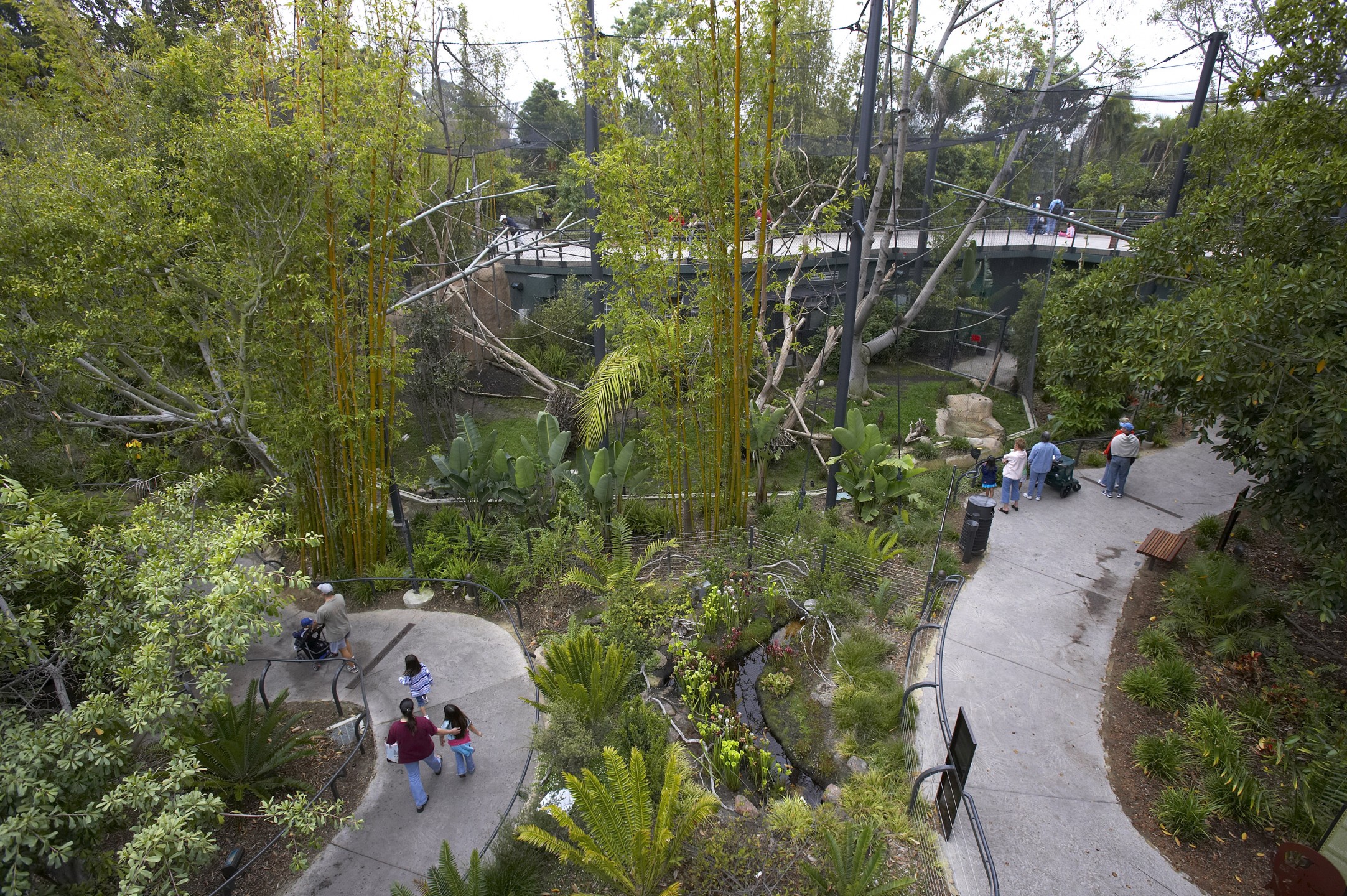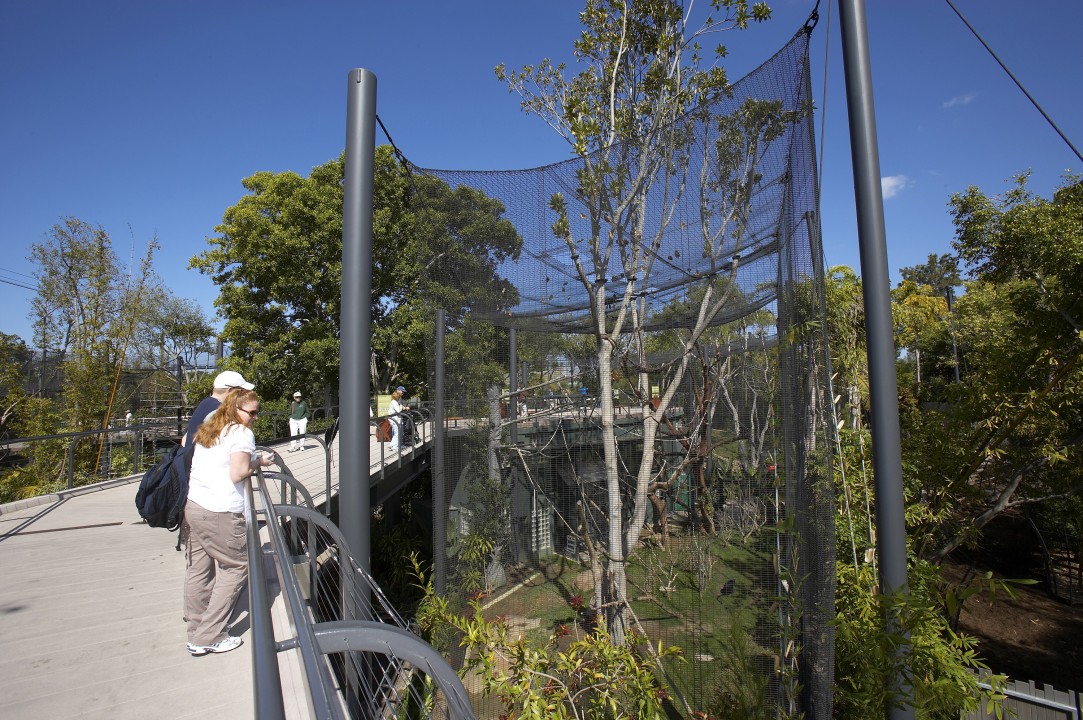 Monkey Trails and Forest Tales
After more than two decades of transforming the center of the Zoo in various phases, the final jewel was in place: Monkey Trails and Forest Tales, an expansive, multilevel forest home for more than 30 species of birds, mammals, reptiles, and amphibians, plus a variety of rare and exotic plants. Representing the diverse and interconnected species found in the depths of tropical African and Asian forests, Monkey Trails and Forest Tales was designed to take visitors on a journey from the tree canopy to the forest floor. Higher up guests encountered monkeys such as black mangabeys, spot-nosed guenons, L'Hoest's guenons, Wolf's guenons, and mandrills, as well as birds like sociable weavers, amethyst starlings, and yellow-rumped tinkerbirds. The center of the forest revealed the mysterious clouded leopard, the colorful mandrill, and golden-bellied mangabeys, and the forest floor beckoned with duikers, bearded pigs, pygmy hippos, and a bog garden complete with carnivorous plants.
Monkey Trails and Forest Tales told the story of forests, serving as a centerpiece for the Zoo with trails that led to the surrounding habitats, as had been planned long ago.