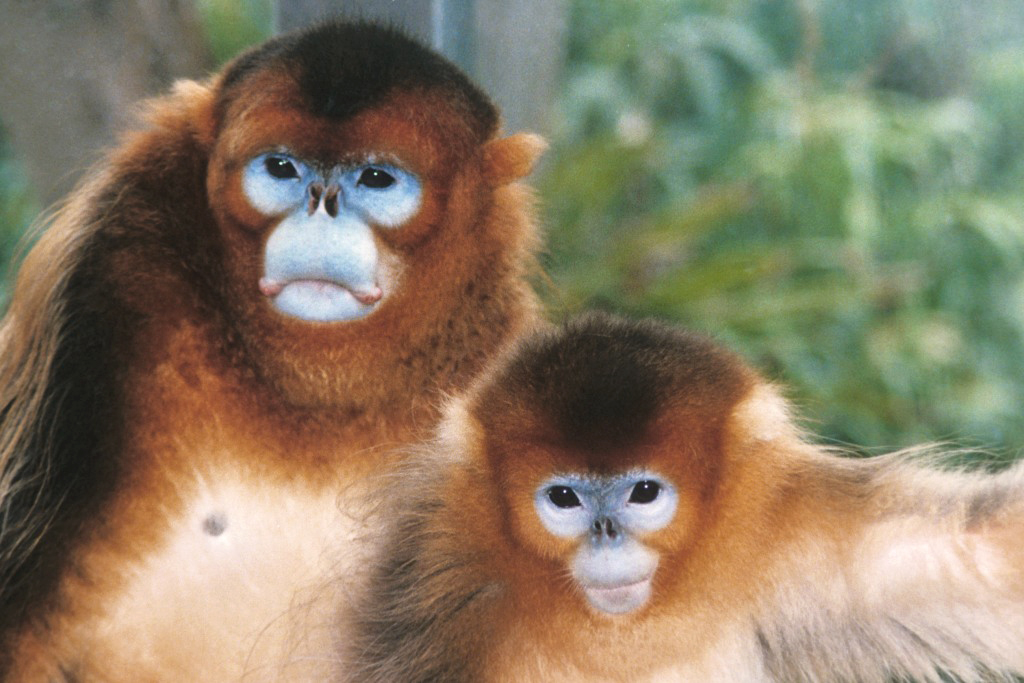 A National Treasure from China
For several years, the Zoological Society of San Diego and zoos in the People's Republic of China had been developing cooperative efforts to exchange animals and work together on conservation efforts. In 1984, a delegation of 14 from the Zoological Society, including president Sheldon Campbell and executive director Charles Bieler, visited China to sign two agreements: one to officially proclaim the Chengdu Zoo and the San Diego Zoo as sister zoos, and one to affirm the loan of two golden monkeys to the San Diego Zoo for several months. This beautiful species had only been exhibited outside of China on one other occasion, and this historic loan was a gesture of goodwill between the sister zoos and an opportunity to raise awareness about the species that live in the mountains of Sichuan province in China.
Golden monkeys Min Min, the male (left), and Rong Rong, the female, came to the Zoo in November 1984 and stayed until May 1985. They were spectacular and fascinating, and it was estimated that millions of visitors came to see these charming ambassadors from a far away land.